God's Promise: I Am With You
Lesson Seven
February 26, 2019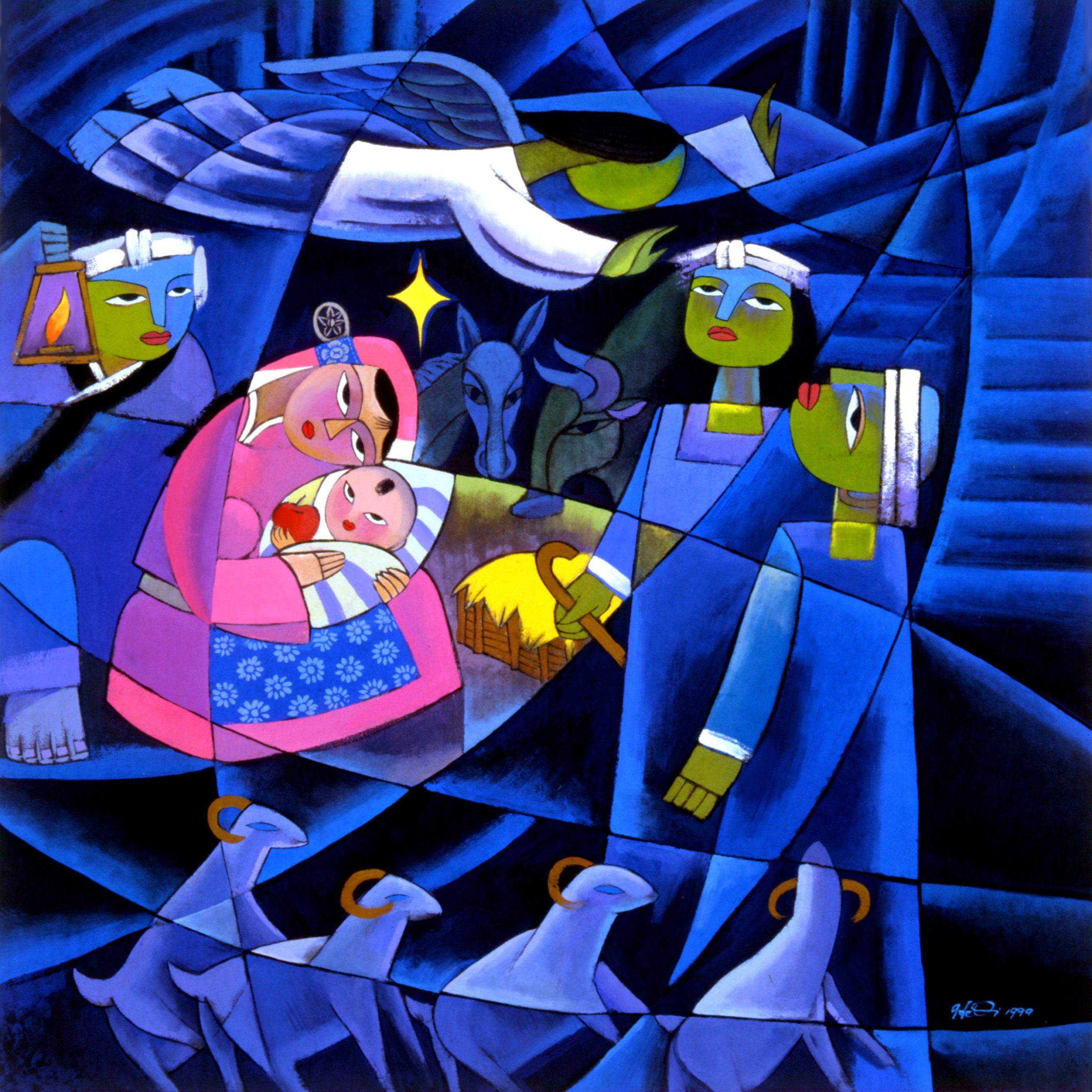 Lesson Seven: God with Us as Emmanuel
Primary Scripture: Isaiah 7:10–16; Matthew 1:18–25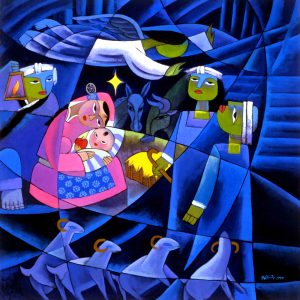 The seventh lesson of the God's Promise study brings a significant shift. For those of us who know where this story of God and God's people is headed it's not a sudden shift, is it? We don't reduce the Old Testament to some kind of mere prologue for it's all part and parcel of the same unfolding story that's made complete (not replaced) with the coming of Jesus Christ. But as Christians, when we read and study the Old Testament, as we have in lessons one through six, we know what's coming. Or perhaps more accurately, we know who's come.
And so the shift that happens in Lesson Seven—from Old Testament to New; from the promise spoken to the promised person—is not a sudden shift. Quite the opposite. We've been waiting for it, looking forward, looking for the Word made flesh—Emmanuel, God with us, a personal presence.
————
I know a retired pastor who is the kind of pastor everyone should have the chance to know. With deep faith and the warmest spirit, when he finally retired from actively serving in a congregation, he did what many pastors do and continued his ministry. Sometimes a pastor can't stop being a pastor. He and his wife had moved to live near their grandkids and nearby there was a church, rural and very small; of course, they needed a pastor. This man still had good news to share on Sunday mornings so he agreed to preach for them. But because of who he was, and because of what he knew about the importance of a personal presence, he did something else as well. You see, there wasn't any Sunday school for the teenagers of the church. And the reason there wasn't any Sunday school was that no teenagers ever showed up. But my friend thought, "What if someone does?" So every single Sunday morning when he might have enjoyed a later start to his day (after all, he was retired now), when he might have put some finishing touches on his sermon, when he might have grabbed a cup of coffee and chatted with friends before the service, he bought a box of donuts and sat in the youth Sunday school room, alone, waiting. Every single Sunday morning. Just in case a teenager showed up. And, wouldn't you know, one did, unexpectedly, and they found themselves expected. Welcomed. Loved. They found a church not merely promising to be with them. They found a person who was with them.
In Jesus, we don't find God promising to be with us, we find God with us.
And in Jesus, we find out just how with us God is. In Jesus, God is with us in the dark holy nights and dirty mangers of this world. He is with us through the dust on the road and the storms on the sea. He is with us through human persecution and spiritual assault. In Jesus, God is with us all the way to the cross. He is so with us that he shoulders our sin and surrenders to death, so that we rise with him to new life.
In God's Promise we've been chasing the promise of God's presence all the way through the Bible. We have heard and seen how it whispers of God's steadfast love. We've been chasing the promise, and here, at last, the word of that promise becomes flesh to dwell among us. In Jesus Christ, Emmanuel, the promise of God's presence is fulfilled in a person. For God so loved the world that God sent God's only Son . . .. For God so loved the world that God came to be with us.
————
God's repeated promise of presence, from the Old Testament into the New, proclaims God's persistence and steadfastness. But it is in the person of Jesus Christ—in God becoming one of us in order to be with us—that the ridiculous love and humility of God becomes undeniable.
Amy Poling Sutherlun
Author of the 2018–2019 PW/Horizons Bible Study
******
Purchase a God's Promise: I Am With You bible study and study along with us.
Call 800/533-4371 or order online
---