Bible study is the glue that holds Presbyterian Women together. It's our history—more than 100 years of publishing studies and using them together. It's our present—just finished Cloud of Witnesses and ready to begin God's Promise: I Am with You? It's our future—Love Carved in Stone: A Fresh Look at the Ten Commandments, and more on the way.
The PW/Horizons studies are quite literally created for Presbyterian Women. Members of the Board of Directors/Churchwide Coordinating Team Bible Study Committee invite and choose the author. PW circles and groups field test and provide feedback on the author's first draft. Bible study authors are smart and faithful women who know PW.
The PW Purpose calls Presbyterian Women to nurture faith through prayer and Bible study. The studies are written in the Reformed tradition and reflect the values of the Presbyterian Church (U.S.A.). All of our studies can be read by individuals, but it is what the individuals discover together through group prayer and Bible study that nurtures Presbyterian Women.
Gather a group and study together!
Current Study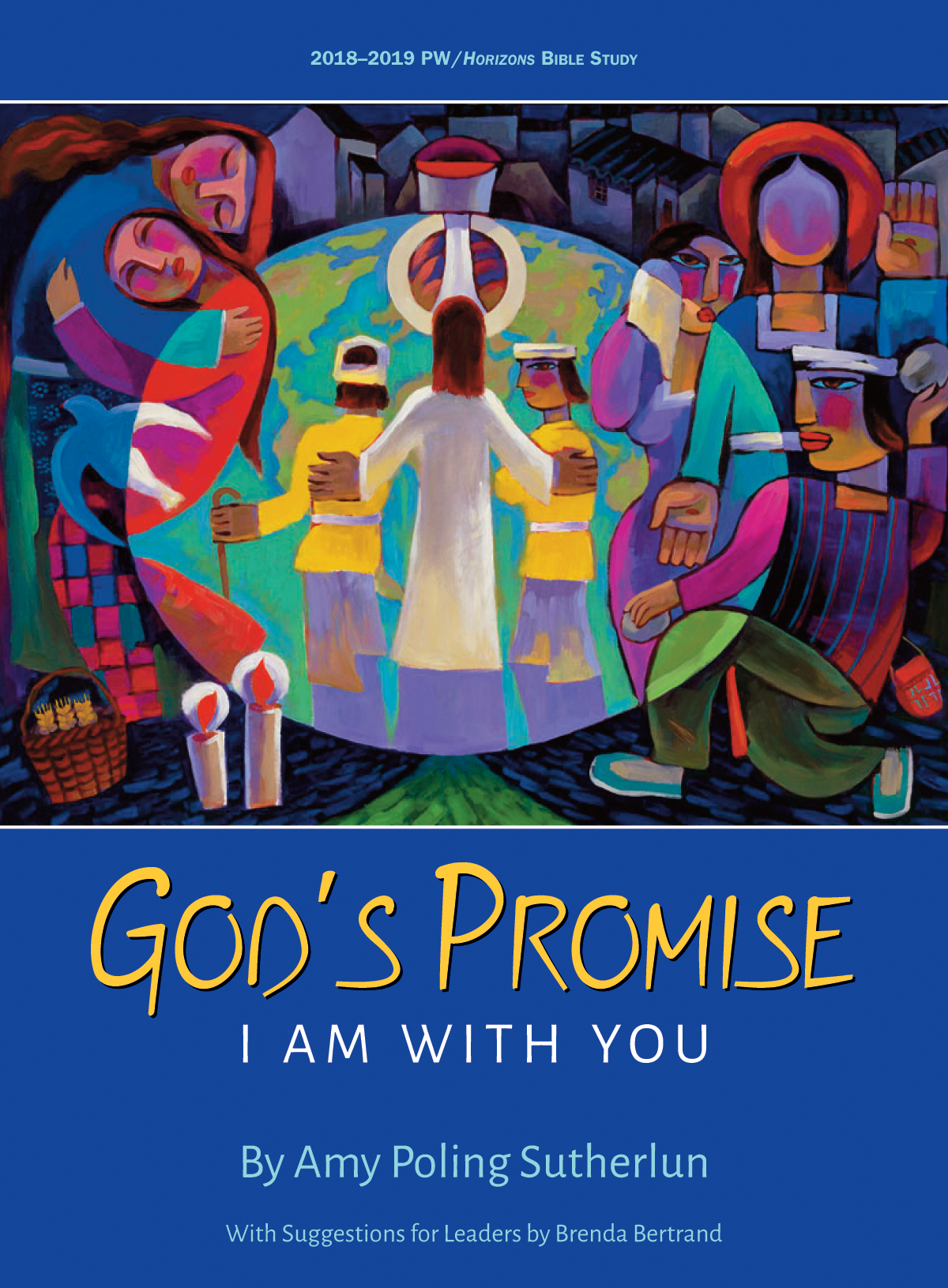 God's Promise: I Am with You
HZN18100
2018–2019 Horizons Bible study
By Amy Poling Sutherlun with Suggestions for Leaders by Brenda Bertrand
The 2018—2019 PW/Horizons Bible study, God's Promise: I Am with You, takes readers on a journey through scripture to consider circumstances in which God articulated God's promise of presence. This study does not delve deeply into manifestations of God's presence but rather on God's actual articulation of God's promise. We will see anew that God offered these words of profound comfort and commitment to individuals and communities from the time of the patriarchs to that of the prophets; from the judges to the kings; before, during, and after the exile; into the New Testament and beyond, to the end of the age.
Learn More
Shop
Upcoming Bible Studies
At any given time, a number of PW/Horizons Bible studies are in the works! It's not just the author who's working; it's groups and individuals just like you too.
To ask a question or to learn more about Bible Studies, contact Betsy Ensign-George.