Bible study is the glue that holds Presbyterian Women together. It's our history—more than 100 years of publishing studies and using them together. It's our present—just finished Who Is Jesus? and ready to begin Cloud of Witnesses? It's our future—God's promises, the Ten Commandments, and more on the way.
The PW/Horizons studies are quite literally created for Presbyterian Women. Members of the Churchwide Coordinating Team Bible Study Committee invite and choose the author. PW circles and groups field test and provide feedback on the author's first draft. Bible study authors are smart and faithful women who know PW.
The PW Purpose calls Presbyterian Women to nurture faith through prayer and Bible study. The studies are written in the Reformed tradition and reflect the values of the Presbyterian Church (U.S.A.). All of our studies can be read by individuals, but it is what the individuals discover together through group prayer and Bible study that nurtures Presbyterian Women.
Gather a group and study together!
Current Study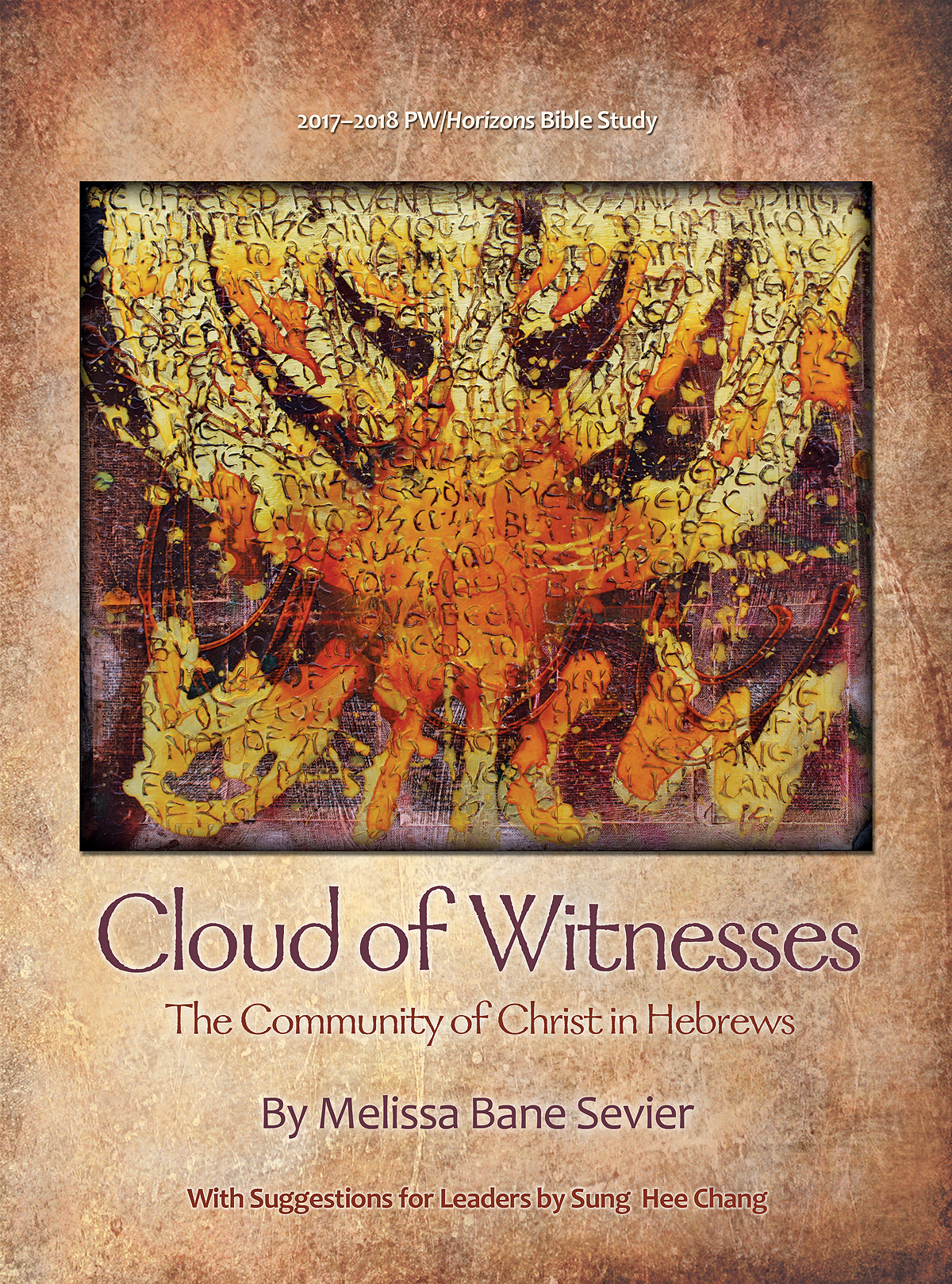 Cloud of Witnesses: The Community of Christ in Hebrews
HZN17100
2017–2018 Horizons Bible study
By Melissa Bane Sevier with Suggestions for Leaders by Sung Hee Chang
In nine lessons, author Melissa Bane Sevier invites us to explore major themes found in Hebrews, relate these themes to other parts of our faith tradition, and tie them together with the overarching motif of community. The community for which the letter, or homily, was written interacts, in a sense, with all communities of which we are a part, as we bring these groups with us wherever we go. This ever-present "great cloud of witnesses" (Heb. 12:1) strengthens and encourages us as we "run with perseverance the race that is set before us, looking to Jesus the pioneer and perfecter of our faith" (Heb. 12:1b–2).
Learn More
Shop
Upcoming Bible Studies
At any given time, a number of PW/Horizons Bible studies are in the works! It's not just the author who's working; it's groups and individuals just like you too.
To ask a question or to learn more about Bible Studies, contact Betsy Ensign-George.