A Purpose-ful Change on the Horizon(s)!
November 17, 2020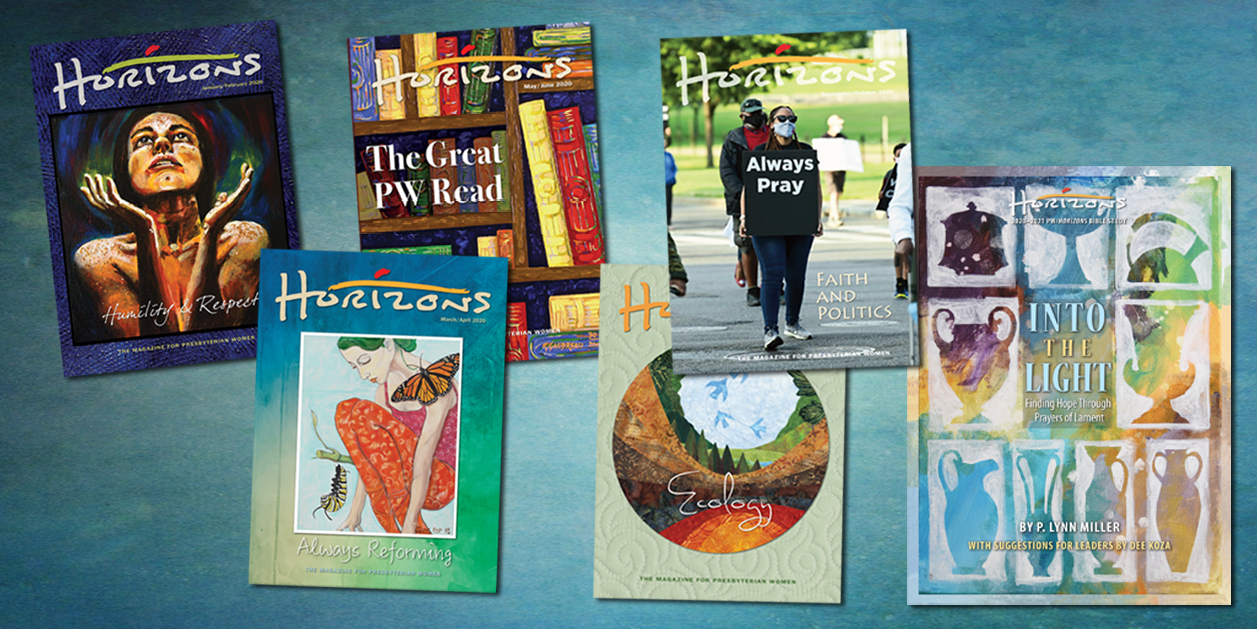 Beginning in 2021, a subscription to Horizons will include five issues of the award-winning magazine and the annual, also award-winning Bible study.
Shifting to five issues of the magazine is a cost-savings to Presbyterian Women's Annual Fund, which supports all of PW ministries. While subscriptions are an important and faithful way to support Horizons, they do not cover the full costs of publication. Rest assured that the change doesn't mean less content! In each issue of Horizons and across all of PW's communication channels, you'll still see the inspiring, engaging stories about how Presbyterian Women live faithfully and joyfully and with inspiration from the PW Purpose.
Presbyterian Women uses so many channels of communication—Horizons magazine, a newsletter, a vibrant social media presence, eblasts and this feature-rich website (that includes a shop, free downloads, a blog, and more). Those outlets mean you're always in the know about what's new with Presbyterian Women, and Horizons can focus on deeper theme-based explorations of how we live out our faith.
In addition to the PW/Horizons Bible study mailing in March, Horizons magazines will be published:
January/February—includes the Birthday Offering, the Horizons index for the previous year
March/April—watch for Honorary Life Membership honorees and the Installation Service for PW leaders
Summer—features the Thank Offering, as well as the start of Bible study resources for the current year's PW/Horizons Bible study
September/October— includes an Annual Fund (Mission Pledge) highlight
November/December—highlights the Fellowship of the Least Coin prayer movement and grants, as well as the Celebrate the Gifts of Women liturgy
If you're already a subscriber, thank you and know no action is needed on your part. Your subscription end date will remain the same.
Thank you for your support of PW's many ministries, including Horizons, which tells the stories of our many ministries!