"As you did it to one of the least of these, you did it to me." –Matthew 25:40
March 30, 2023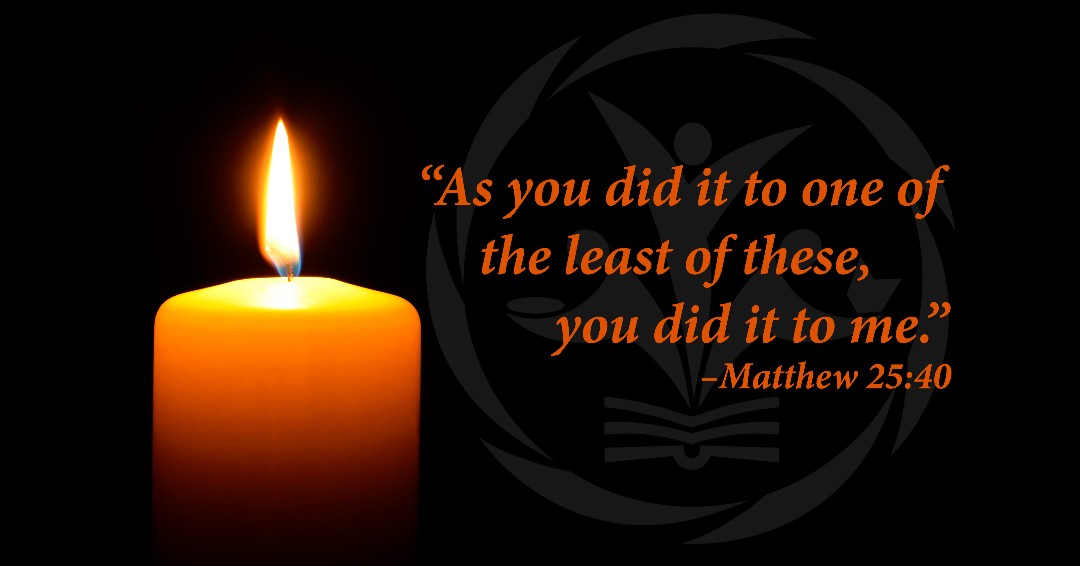 We remember that the disciples asked Jesus when he saw them in faithful ministry, and he answered, "As you did it to one of the least of these, you did it to me" (Matthew 25:40). In our country, 40,000 people are losing their lives each year to gun violence. Each one of these represents to us the crucified Christ, as do their orphans, their grieving parents and families, and the nearly 100,000 who are injured and the countless others who are traumatized by gun violence through suicides, murders, family violence, and accidents. In faithfulness to the Prince of Peace, the Presbyterian Church (U.S.A.) stands with, grieves with, and calls for change alongside the victims of our uniquely-American epidemic of gun violence.
The above statement is the affirmation at the top of Viol-07, the resolution for ACSWP that answered the other gun violence overtures that went before Violence in the USA committee at the 225th General Assembly. #ACWGJ #ACSWP #PCUSA #PWPCUSA #PWJP
For information, contact Kathleen Keefer, chair, national Justice and Peace Committee, kathleenkeefer.pw@gmail.com, or Susan Jackson Dowd, PW, Inc., executive director, susan.jackson-dowd@pcusa.org.