Presbyterian Women Logo, Four-color
Download Presbyterian Women's classic blue and gold logo.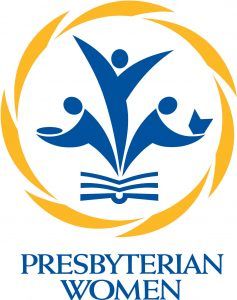 The PW logo is a registered trademark, registered in the United States Patent and Trademark Office on the principal register. In addition, the logo is registered with the United States Copyright Office. The PW logo may only be used to promote the organization and its mission. PW logo items should not be sold, except at the national level. The PW logo or distinct features of the logo should not be modified or incorporated into another design without authorization. If there is an important reason why a PW Logo/Symbol should be used on a personal site, such use requires authorization from the Art Director of Presbyterian Women.