After the Offering: Emmaus House – Safety for Women
February 10, 2017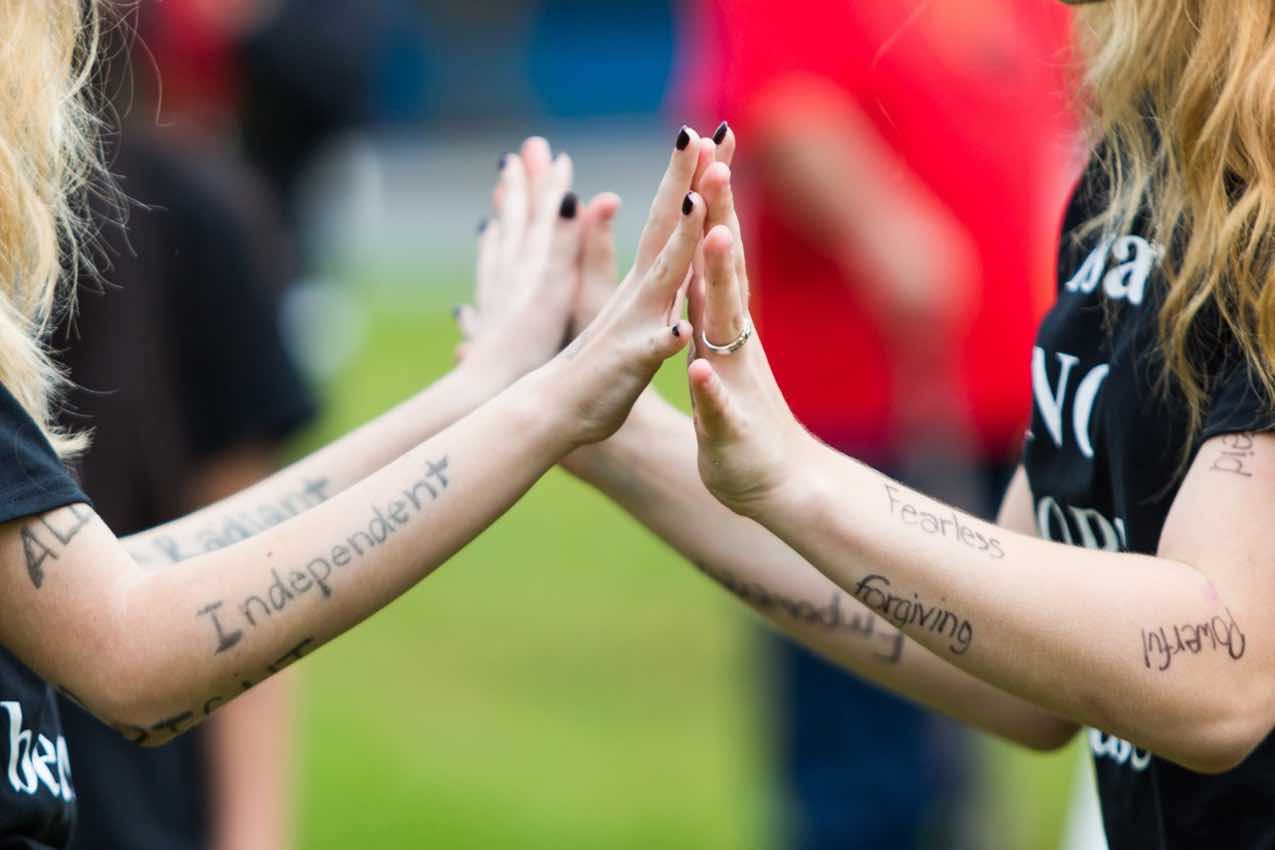 In the winter of 1995, David Rodriguez (then-pastor of First Presbyterian Church in Hollister, California) and Charlie Maki were driving to Guerneville, California, to help with relief efforts following the flooding of the Russian River. In conversation during the trip, they decided that when they returned to Hollister (in San Benito County), they would work to help the most vulnerable of San Benito's homeless population—women and children who were victims of domestic violence. The journey to Emmaus House had begun.
Emmaus House opened in October 23, 2006, and was partially funded by a $26,000 Thank Offering grant from Presbyterian Women. The ministry celebrated its 10th anniversary on October 23, 2016. In those 10 years, Emmaus House has served more than 1,400 individuals, more than half of whom are children.
Located in Hollister, California, Emmaus House is a nonprofit organization providing shelter and assistance to women and children who are victims of domestic violence. Emmaus House offers shelter to single women and women with children (girls of all ages and boys through age 12) who have suffered domestic violence. It is the only such shelter located in San Benito County. The house, which has two floors, has 10 overnight rooms with the capacity to accommodate 25 people. It includes communal living spaces, four kitchenettes, laundry facilities, communal bathrooms, a counseling/quiet room, a children's playroom and a safe backyard play area.
Emmaus House is open and staffed at all times. Paid advocates staff the house from 8 am until 7 pm daily, then a live-in house monitor covers the evening and night hours. Advocates help women discover their strengths and guide them toward a future free from the cycle of violence. Staff members also support case management, wellness planning, children's art therapy, parenting classes, a weekly support group and a crisis hotline. Volunteers play an important role by providing such services as transportation to social service appointments and job interviews, storytelling, assistance with art therapy classes and facilities maintenance. Volunteer logged 5,111 hours in 2015! The community also contributes support in the form of food, clothing and cleaning supplies.
Emmaus House staff members work closely with local food banks and Child Protective Services. They collaborate with Behavioral Health and Community Solutions to provide clients with the best available resources for success. When clients are ready to begin a new life, Emmaus House often connects them with area organizations that offer transitional housing.
Emmaus House lives its vision statement:
To provide a safe harbor for women and their children seeking immediate relief from a threatening situation. In a secure and child-friendly environment, trained and nurturing staff supports and assists a woman with her immediate concerns for safety, shelter, food and clothing. Emmaus House also has ongoing resources and access to community networks providing opportunities for women in a time of transition.
The journey of Emmaus House continues!
Claudia Hamm is an elder and member of The Stone Church of Willow Glen in San José, California. She has served in leadership roles in her congregation and presbytery.