DisGRACE: The Church Addresses Racism
May 4, 2017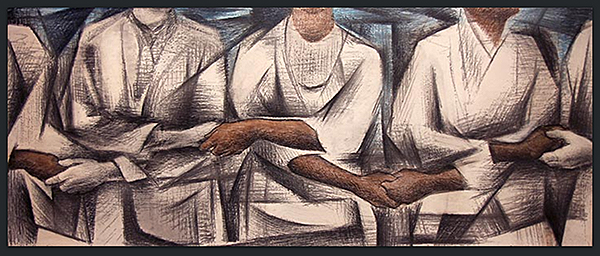 Racism diminishes each of us and the world we live in together.
The reality prompted Montreat Conference Center to offer the DisGRACE conference, October 10–13, 2016. Approximately 400 people registered for the event to explore structural racism in the church and in the United States. Since people of color and people who are white experience racism in different ways, and want or need to have different conversations about it, two tracks were available—one for people of color, one for white people. Participants in the two tracks explored different topics and held different conversations, then all gathering to listen to keynote speakers and to worship.
In keeping with the framework of the conference, Horizons invited two participants—Irene Pak Lee (a woman of color) and Mindy Douglas (a white woman)—to write about their experiences of the conference. They framed their reflections as letters to women of color and to white women, sharing their personal take-aways, as well as suggestions from the conference on how each of us can work to dismantle the crushing effects of racism.
To read the full article, click here to download the PDF.