PC(USA) Stated Clerk pledges support and action for DACA recipients
September 8, 2017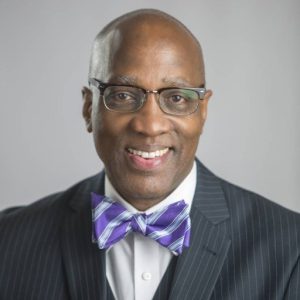 "You are not strangers, but are neighbors. You are created in the image of God," said PC(USA) General Assembly Stated Clerk J. Herbert Nelson II to recipients and supporters of the Deferred Action for Childhood Arrivals (DACA) program.
The DACA program, created by a 2012 executive order of President Barack Obama, has offered protection against deportation for more than 800,000 individuals who were brought to the United States by their parents without proper immigration papers. On September 5, 2017, President Donald Trump ordered an end to the program. No new applications are being accepted and renewals will only be accepted through March of 2018.
In response to cancelling DACA, Nelson wrote an open letter to the DACA recipients (often called "Dreamers"), pledging support, prayers and action from the Presbyterian Church (U.S.A.). He said, "[W]e will coordinate effort with your many supporters to seek out ways to find a more just, permanent solution to the immigration limbo to which we, as a country, have been complacent. You have our support."
Herbert Nelson's response to the end of the DACA program also included condemnation of the decision to end the program. In a strongly worded letter to President Trump, Nelson celebrated the contributions of immigrants to U.S. communities and lamented the injustice of threatening deportation to people brought to the U.S. as children who have built lives here.
"The PC(USA) grieves this decision. We vow to accompany those who are now at risk. We will continue the fight to seek a permanent solution to their immigration limbo. It is the right thing to do. It reflects our values as a church and it reflects our values as citizens of the United States."