Reaffirming Presbyterian Women's Stance Against Racism
June 5, 2020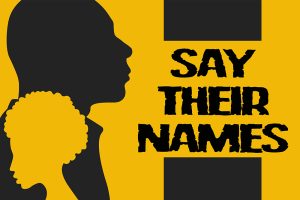 Jesus answered, "You shall love the Lord your God with all your heart, and with all your soul, and with all your strength, and with all your mind; and your neighbor as yourself."—Luke 10:27
Presbyterian Women, Inc., reaffirms our commitment to dismantling institutional and structural racism, white supremacy, and white privilege following the recent and ongoing practice of police brutality and murders of people of color. We speak the names of recent victims while condemning the historic systemic racism that has caused the deaths and otherwise impeded the lives of so many of God's children.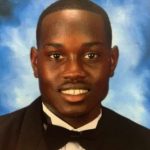 AHMAUD ARBERY – A 25-year-old who was chased down, shot, and killed while jogging by a retired police officer and his son in Brunswick, Georgia (February 23, 2020).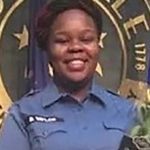 BREONNA TAYLOR – A 26-year-old emergency medical technician, was shot eight times by Louisville Metro Police Department officers who entered her apartment while serving a "no-knock warrant" (March 13, 2020).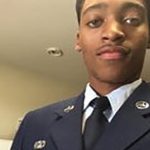 DREASJON (SEAN) REED – A 21-year-old from Indianapolis, stopped for reckless driving, died after being shot at least eight times by an Indianapolis Metropolitan Police Department officer (May 6, 2020).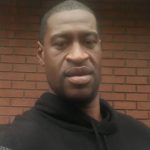 GEORGE FLOYD – A 46-year-old killed, after allegedly attempting to use a counterfeit $20 bill, when a Minneapolis police officer knelt on George's neck (May 25, 2020), ignoring George's repeated pleas that he could not breathe.
We encourage all Presbyterian Women to:
recognize racism as sin and "opposite of what God intends for humanity"*
dismantle white supremacy and privilege related to skin color
confront the sins of injustice against people of color and work for justice
end the criminalization of non-white skin
hold police departments accountable for any and all employees who harass and/or terrorize communities of color
interrupt policy and structures that promote systems of oppression
challenge media messaging to ensure persons of color are not tried for their own murders (Trayvon Martin, Eric Garner, Sandra Bland, Michael Brown, and others), and
build an inclusive, caring community.
Gracious God, we know you hear us, and we remember you said, "I will give them one heart, and put a new spirit within them; I will remove the heart of stone from their flesh and give them a heart of flesh."—Ezekiel 11:19.
We continue to pray for change of thinking, change in actions, and change in policies towards people of color—and we continue to pray for health and peace in the world.
The Moderatorial Team thanks Erma Jones, Presbyterian Women Search Committee Moderator, for her initiative and leadership in the preparation of this statement.
On behalf of Presbyterian Women, Inc.'s, Board of Directors and Staff,

JyungIn (Jenny) Lee
Moderator, Presbyterian Women, Inc.

Jo Ann Burrell
Vice moderator for mission relationships, Presbyterian Women, Inc.

Joy Durrant
Vice moderator for justice and peace concerns, Presbyterian Women, Inc.
---
*Presbyterian Church (U.S.A.). Facing Racism: A Vision of the Intercultural Community (Louisville: Office of the General Assembly, PC(USA), 2016, p. 4.
Click here for a listing of available resources from Presbyterian Women.