Women Around the Globe: The 61st United Nations Commission on the Status of Women
July 24, 2017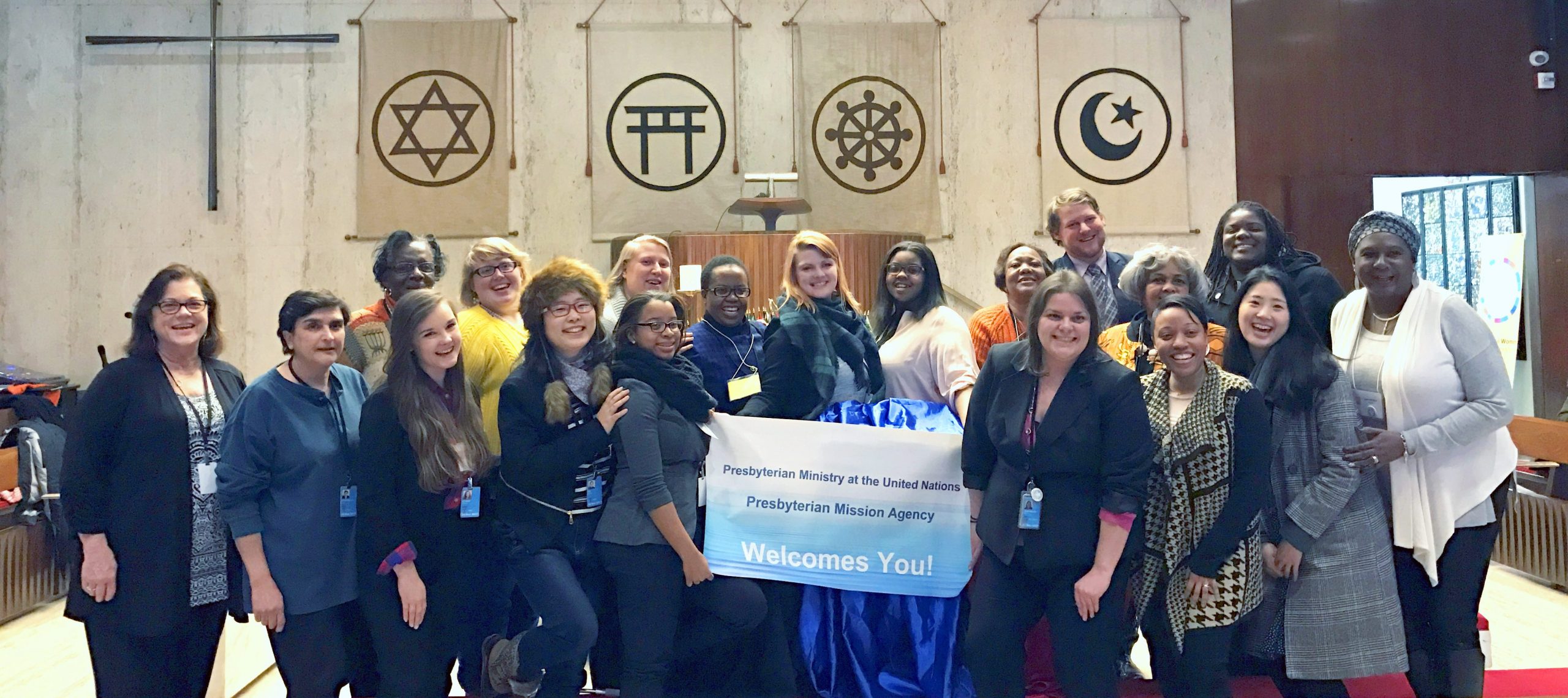 Participating in the United Nations Commission on the Status of Women means experiencing the unique energy of more than 6,000 national and international visitors and delegates, all committed to improving the status of women worldwide. add to that the excitement of being in New York City itself, and the result is an exhilarating experience.
The 61st Commission on the Status of Women was held March 13–24, 2017. Our Presbyterian delegation arrived on Friday, March 10, and gathered in the early afternoon for orientation in the historic Church of the Master in Harlem. Our diverse group included women from Georgia, Texas, Ohio, Colorado, Virginia, Kentucky, Maryland, Pennsylvania and New York. We were further unified by worship held each morning at the United Nations Church Center. Members from each faith community belonging to Ecumenical Women planned and delivered messages for participants.
The theme for the 61st Commission was "Women's Economic Empowerment in the Changing World of Work." Side events were held on UN grounds, parallel events organized by the NGO Committee on the Status of Women/NY were held at a number of venues around New York City. The main, side and parallel events all focused on programs, initiatives and projects related to women in the world of work. This is the end of the preview for this article.