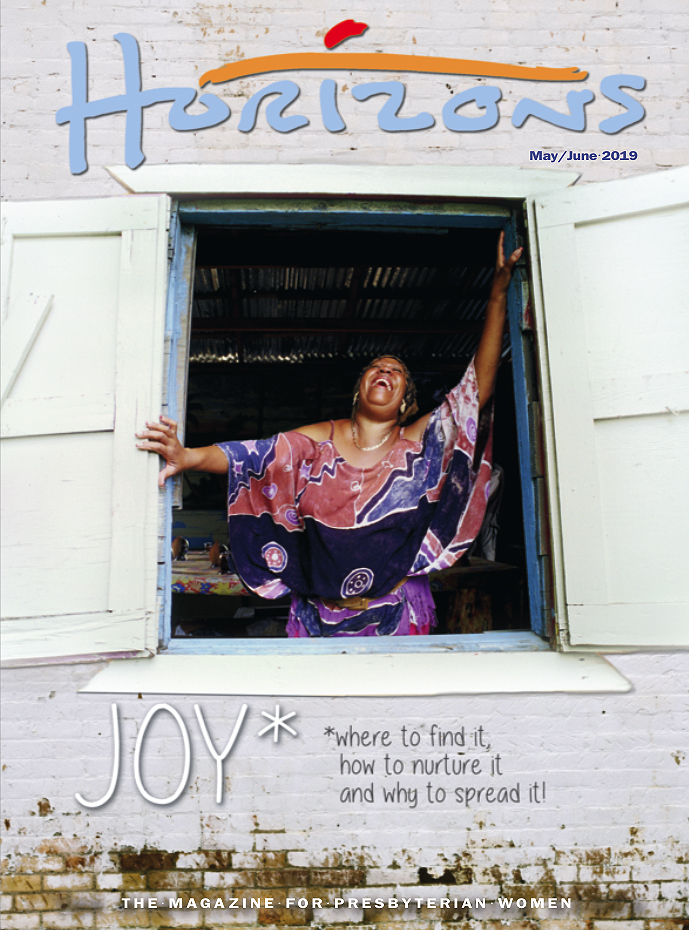 Although many of us use the terms interchangeably, joy and happiness are distinct concepts. Many people use joy to mean something that makes them really happy. To that end, perhaps the difference between the two is that happiness is hard to define and joy is really hard to define?
Psychologists note that joy is an emotion (an instinctual, sometimes illogical, response to a stimulus) while happiness is a feeling (defined as a mental response, based on our experience, to an emotion). There is no shortage of books to help you reflect on and intentionally incorporate more happiness in your life:
The Conquest of Happiness
The Art of Happiness
The Algebra of Happiness
Activating Happiness
Stumbling on Happiness
Happiness Is a Choice You Make
That's just a sampling of the (often contradictory) books published recently to guide you on your path to happiness. Wait . . . maybe that should be "help you recognize the happiness you already have in your life"? Or something closer to "help you sneak up on and then wrestle happiness to the ground"?
Not surprisingly, much less has been published about joy—the instinctual, existing-outside-of-logic, root of happiness. Happily, we have a book (or collection of books) that does speak to joy: the Bible. And it speaks more about joy (617 uses of joy, enjoy, rejoice and their derivatives) than happiness (98 uses of happiness and its derivatives).*
Our biblical forebearers were eager (or at least willing, when God kept nudging them) to talk about God's love and the joy it brings to our lives, even though that message wasn't logical either! That we are beloved by God and an essential part of God's plan for the world is all we need to know. Whether we're having a good day or a terrible day, whether we're happy or sad, we are wrapped in God's love—whether we realize it or not.
For this issue, contributors looked to scripture and our faith tradition (and a few theologians and other champions of joy) to explore whether joy is something we cultivate or something we stumble upon or something we're gifted. They explore the ways we might pursue it and the times we are bowled-over surprised by it, even in the bleakest of circumstances. They highlight the moments that our biblical ancestors experienced joy, and the timeless ways that we can experience joy by opening our lives to Jesus' amazing witness and God's boundless love.
* Bruce M. Metzger, editorial consultant, author of the introduction, NRSV Exhaustive Concordance (Nashville, TN: Thomas Nelson, 1991).
Already a subscriber? Log-in to read this issue.
Features
The Joy of the "Great Dance": Receiving and Giving God's Gifts
Alexia Salvatierra reflects on the differences between pleasure, happiness and joy. She draws from scripture and personal experience to discuss how we experience joy and how we might bring joy into the lives of others.
Listening for God: The Joy of Spiritual Practices
Lynne M. Baab shares her experience of observing Sabbath and the way her practice evolved and changed her. She suggests ways that groups or friends might support each other in the quest to make more intentional space for God in their lives.
Moving Past Tidying to Treasuring: Considering the Space Our Possessions Hold
Jessica Maudlin offers her reflection on the "spark joy" approach to possessions in light of work with the Presbyterian Hunger Program, as well as her experience of what role possessions played in her father's life and in her own life.
Doing Church the Matthew 25 Way: Three Goals Root the Invitation
Mike Ferguson details the Matthew 25 invitation, which outlines three focus areas—building congregational vitality, dismantling structural racism and eradicating systemic poverty—to shape the way that congregations, mid councils and other organizations bring about the promise of God's realm. 
Biblical Women Fashion Show
Charlotte Lyon and Barbara Lodwick put forward a programming suggestion in a 1994 issue of Horizons. Recreated by dozens of groups in the years since, the fun and fond homage to our biblical foremothers has been updated for your use!
The Joy of the Commission on the Status of Women
Joy Durrant describes the unique experience of attending the United Nations' Commission on the Status of Women and reflects on how the focus on advocacy and justice opens up the joy of serving others.
PW Resources
Mission Pledge, PW's Annual Fund
All That Grows: PW's Annual Fund Nourishes Abundance
Carissa Herold
Departments
Devotion
Choosing Joy
Cecilia Amorocho Hickerson
Unpacking the Theme: Scripture Study
That Our Joy May Be Complete
Jana Childers
What One PW Is Doing
A Transformational Community
Mary Cook Jorgenson
Stories from the Ages
Nourished By Each Other
Hillary Moses Mohaupt
Supporting Mission
Sewing Up Hugs
Pepper Hume
Working for Justice and Peace
A Pledge to Treat Women with Respect
Pamela A. Frucci
Mosaic
News and Information About Presbyterian Women and the Presbyterian Church (U.S.A.)
After the Offering
It Takes a Village
Bruce Kelsh 
Books
Pages Worth Turning
Faithful Parenting
Looking Up While in the Thick of It
Amy Starr Redwine
Strengthening the PC(USA)
What Gives You Joy?
Vilmarie Cintrón-Olivieri