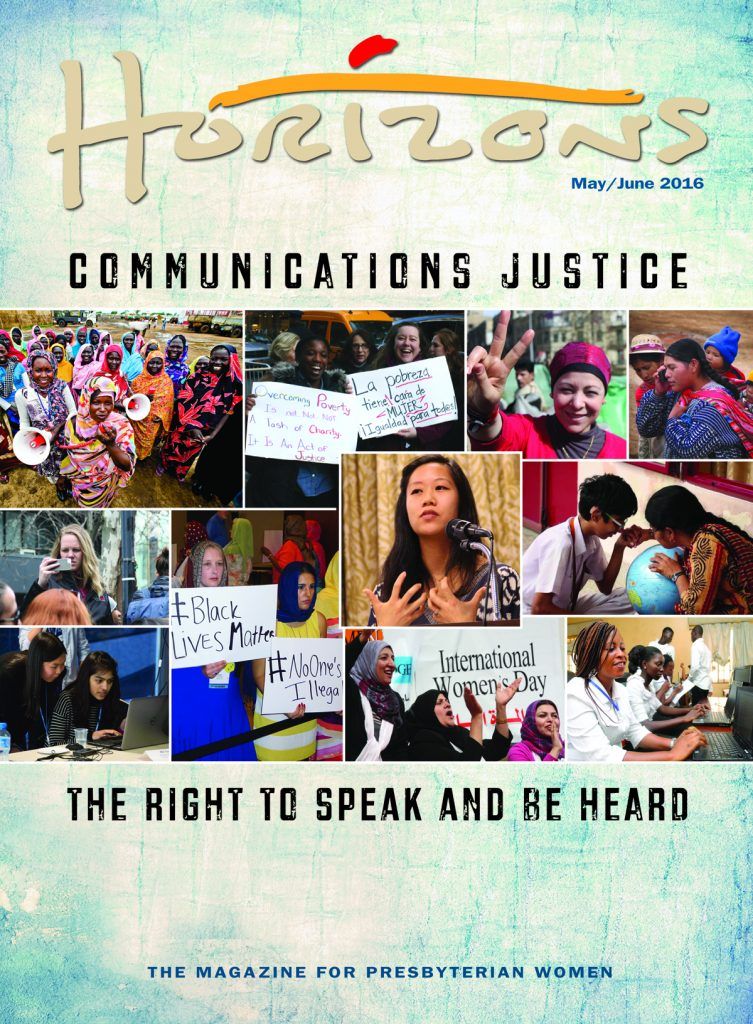 In the United States, the Constitution's first amendment protects freedom of speech. So you can say anything you want. Unfortunately, there's no amendment to guarantee that anyone is listening. Communications justice invites us listen, particularly to those whose legal status, sexual orientation, age, ability, gender, gender identity, race, ethnicity, income or level of education, means they are often silenced. Listen and celebrate the diversity of God's creation.
Features
How Communication Can Change the World and How You Can Help
The World Association for Christian Communication explores the life-saving, world-changing nature of communication, as well as the obstacles to every member of our global family participating in true communication.
Cultural Humility: Truths, Translation and Generous Listening
Sera Chung invites readers to reflect on our cross-cultural relationships and the ways that privilege shapes our interaction with others. She describes an exercise that will allow individuals to become more aware of their privileges, with the goal of becoming more self-aware and respectful of others' truths.
When Being at the Table Is Traumatizing
T. Denise Anderson shares the experience of many people invited to participate where they will be the minority. While hers is not a comfortable topic, the author beautifully and faithfully stresses the importance of staying at the table.
Race Gives Me Poetry
Laura Mariko Cheifetz details the experience of being Asian America—what it means, what it doesn't mean, what Asian Americans have in common or don't with other groups of color. While decrying racism and the marginalization of people, she celebrates the beauty, strength and power that Asian Americans have cultivated on the margins.
Artist as Communicator of Justice
Angela Yarber argues that art has long helped people express their deepest emotions, from worship and wonder over God's power to a hopeful yearning for a better world. With moving examples, she shows how the arts are central to creating a just world.
Forgotten Dreams and Fulfilled Promises: What Being a Presbyterian Delegate to CSW60 Taught Me about Following Jesus
Anita Coleman reflects on her first experience at the United Nations' Commission on the Status of Women, and on how what she learned rekindled a determination to be an advocate for rights and equality for all.
PW Resources
Mission Pledge, Presbyterian Women's Annual Fund: Women Investing in Women
Rebecca J. Tollefson
Departments
Devotion
The Right to Speak, The Call to Listen
Cecilia Amorocho Hickerson
Unpacking the Theme: Scripture Study
The Audacity to Affirm
Mihee Kim-Kort
Stories from the Ages
Honoring Each Story
Hillary Moses Mohaupt
Supporting Mission
Knitting4Peace
Susan McKee
Books
Pages Worth Turning
Mosaic
News and Information About Presbyterian Women and the Presbyterian Church (U.S.A.)
Building Community
Rebuilding a Community
Carol Gruber
Faithful Parenting
Who Keeps the Flame
Amy Starr Redwine
After the Offering
A Worldwide Response to Trafficking
Joanna Hipp
Strengthening the PC(USA)
Telling Our Stories
Larissa Kwong Abazia