Kathy Reeves
PW, Inc., issues statement condemning racially-motivated violence in Charlottesville
August 15, 2017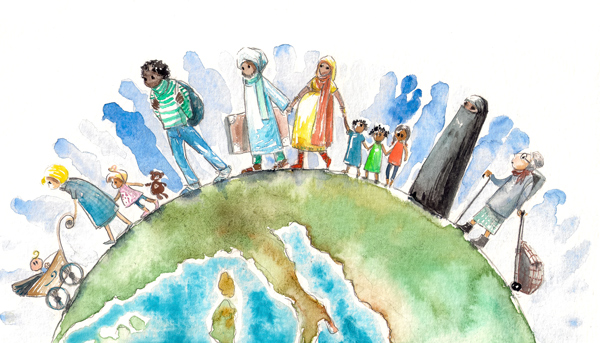 Presbyterian Women in the PC(USA) condemns the recent violence in Charlottesville, Virginia, and supports all efforts to end racism and promote justice and peace.
James 2:9 tells us, "If you favor some people over others, you are committing a sin. You are guilty of breaking the law." If we truly have faith in Jesus we will not treat some people better than others, but we will strive to love one another equally through the love of Jesus Christ.
Presbyterian Women works toward building inclusive, caring communities. We condemn all forms of violence, particularly violence that tears at the fabric of God's beloved community. The rhetoric of the "alt right" has no place in a civilized society that is built on principles of equality and God-given human rights. We condemn the racially motivated violence of white supremacy and the resurgence of neo-Nazism, with its bigotry and assumptions of privilege.
We urge all people to find ways to bridge the issues that divide Americans rather than widening the gap of distrust and misunderstanding. We support our brothers and sisters in Charlottesville, Virginia, who are standing up for justice and peace. We encourage everyone to be steadfast and immovable in the fight against discrimination, prejudice and hatred.
We lift our prayers to God, and pray particularly for those immediately impacted by the violence.
God, in your mercy,
Carol Winkler, Moderator
Judy Persons, Vice Moderator, Mission Relationships
Wanda Beauman, Vice Moderator, Justice and Peace Concerns